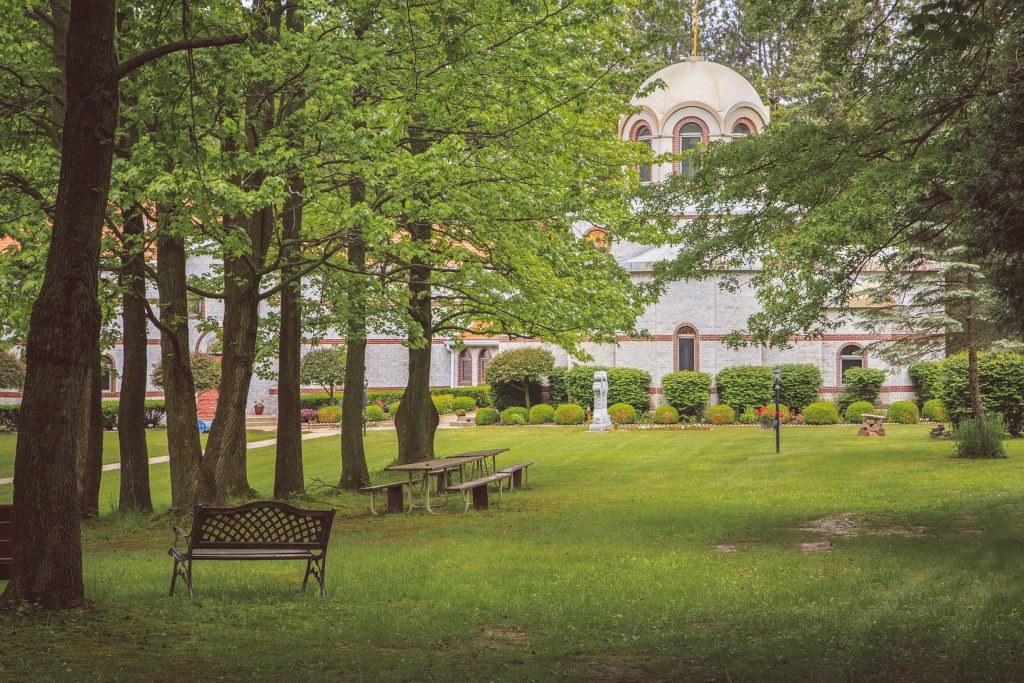 We are always happy to receive pilgrims and visitors to Nativity of the Mother of God Serbian Orthodox Monastery. However, we request that you observe the following rules.
On the monastery grounds:
Women should be suitably dressed; no slacks, shorts or immodest skirts
Men should be suitably dressed; no shorts or revealing shirts
There is absolutely no smoking in or around the church or grounds
In the church:
Women should wear some head covering
Men should remove their hats
There should be no loud talking or laughing
No one should chew gum
Please ask for a blessing to use cameras during services
Visitors are strictly forbidden to enter the Altar/Sanctuary area
If a service is in progress, kindly remain in the back of the church and try not to disturb or interrupt the prayers of those present
In general, please bear in mind this is a monastic religious community and conduct yourselves accordingly. We invite you to sign the guest register in the back of the church and purchase any of the postcards, books or literature on display.
Many Orthodox believers have found this monastery to be a blessed oasis in the midst of the fast-paced humanistic world, and come for spiritual replenishment. You will be pleasantly taken by the beauty of the complex and the grounds… and the peace.
We hope you have a pleasant and informative visit.
May God bless you for your courtesy and cooperation.